International day of yoga is a day of making yoga available to all walks of humanity though
out the world.  On 6/21, over 30,000 yoga practitioners joined Prime Minister Modi in India (http://www.firstpost.com/india/india-celebrates-yoga-day-2016-pm-modi-joins-30000-people-in-exercise-2846380.html).  "Just as the mobile phone is now a part of your life, make yoga too a part of your life," he said, drawing applause.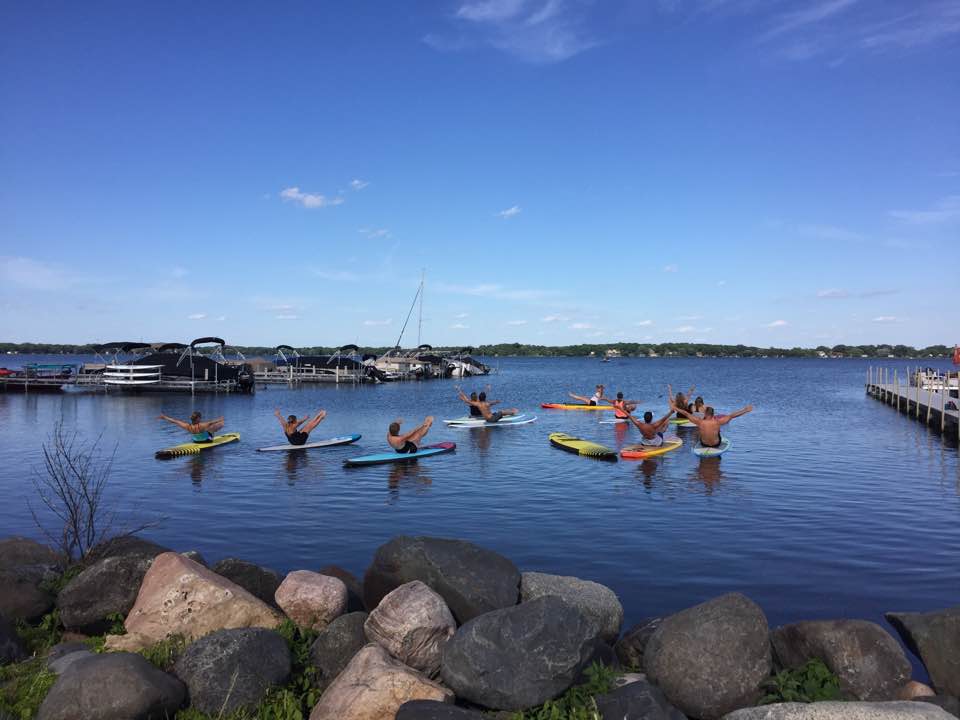 Right here in Forest Lake, MN, 48 yogis braved a down dog on a Rave paddle board.  And if that wasn't enough, the entire local event was free.  While many folks around the world were completing their 108th sun salutation, we had our own celebration on land and on water.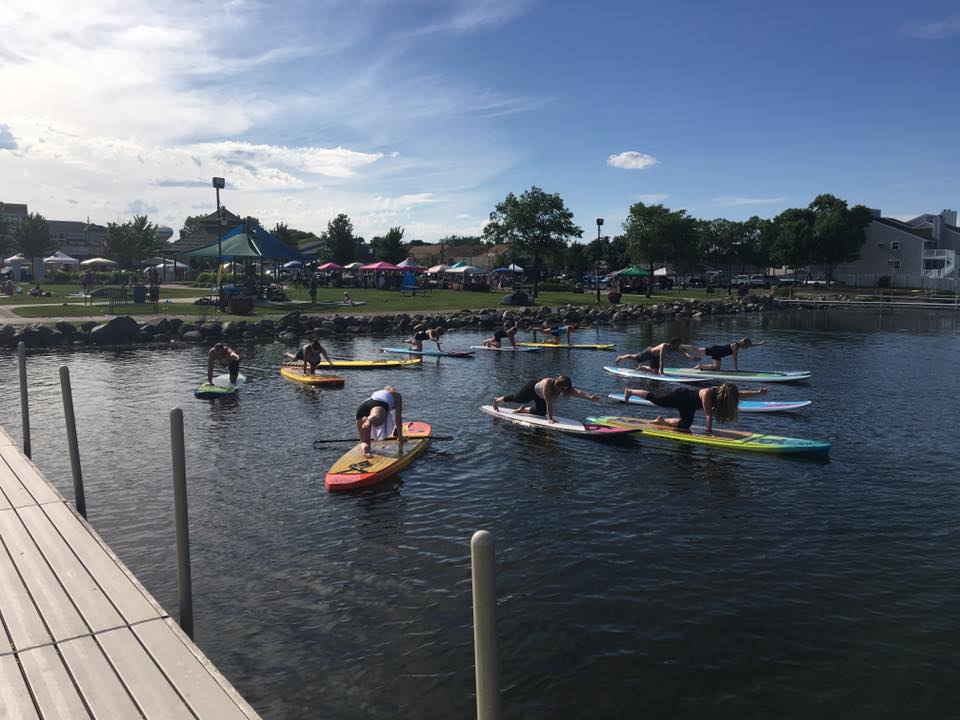 Interested in joining sometime?  Just click on the class schedule and give it a go.